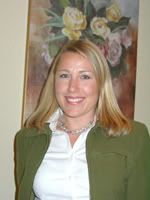 Dr. Maia James sets up a portable medical bed underneath the canopy at the Fog's rugby match against Berkeley. A typical day tending to the wounded for one of the world's most aggressive sports.

Dr. James is this year's trainer for the San Francisco Fog. In the course of this one afternoon, Dr. James assisted many people (in order):

Taping of an ankle before the match.
Assessing a hyper-extended elbow.

Saran-wrapping ice to a player's ribs.
Cleaning and dressing a two inch gash to a player's forehead.
Assessing a possibly concussed player on the field.

Moving a player with a knee injury off the field.

Assessing a knock to the head.
Dr. James' rugby experience includes being a trainer for
San Francisco Golden Gate
and recently for the San Francisco Fog Women's Side.
Dr. James owns and manages a wellness clinic called
Embrace Health
, offering pilates, chiropractic and massage therapy.
The most rewarding thing isn't just helping people, said Dr. James, it's being there from when they first come in injured, to facilitating them back to full strength and being there for the entire process.
When heading to a rugby match, Dr. James includes electrical tape in with her medical supplies. "It the only thing I'll bring to a rugby game that I wont take to any other sport," she said.
To prevent a
front-rower's
ears from tearing off, athletic tape is wrapped around the players head to cover their ears. Electrical tape is then applied around the athletic tape to reduce friction.
Dr. James makes sure there are plenty of healthy bodies in the Fog's roster. In this sport, it's a full time job.
D9C