(Originally posted on my Myspace 4/20/06)

Q: How do you build a temple to God?

A: One brick at a time.

Our team builds its temple using the bricks that separate the gay and straight communities.
The San Francisco Fog is the sun in my solar system. I need adrenaline to keep sane; if the calamites of my life were my prison then games with the fog would be the yard-time.
One of my goals moving into the city was finding a rugby team to play with. I needed a circle of friends I can network with and can party as wild as me. My girlfriend saw a man with a rugby hat while working a shift at her coffee shop. She explained that her boyfriend was looking for a team to play for and the connection was made.
The fog is primarily for, gay men and men of color. Being half Filipino, I was accepted on a technicality. Actually, the inclusive nature of the fog was much more welcoming than my former college team (
WSU
). Always eager for talent, the fog was looking to build a dynasty.
The team is founded by a modern American hero.
Mark Bingham
was on United flight 93 and helped stop the terrorist from reaching their target by rushing the cockpit along with other brave soles. He started the San Francisco Fog with a few dedicated people who may or may not have ever played rugby before. Their first years were the hardest and I sympathize with them, getting whooped on and not having players one the bench to substitute is a demoralizing situation to overcome.
In honor of his death, the International Gay Rugby Association and Board (IGRAB) was formed and put together the first international gay rugby tournament in San Francisco. The Fog has been the champions of this bi-annual tournament since in inception in 2002. The third Bingham Cup is set to take place this May.
As a straight man on a gay rugby team, I take audit of my heterosexuality. I live like the boy in the book,
Where the Wild Things Are
, having found my place among the wild beasts.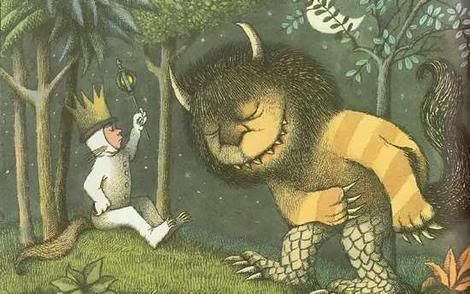 For a rugby player, this feels like home. As a straight man, I feel like a caged parrot freed to into the hazards of a wild jungle.
All the people who support the team our like family to me and we are as diverse as the bay area itself. I know lawyers, career coaches, nurses, gardeners, minor league rugby players; even my insurance agent is on the team.
Over time the Fog has become more and more competitive. I would really like to win more games. We keep building on our strengths every year and this year we defend the Bingham Cup again - a first time for me. I wont let my guys down.